Let's Hear It For The Bloke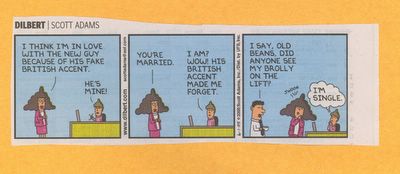 For all the women who can't get enough...
Seriously what is it with the British accent and the US ladies? Have we been brainwashed by Hollywood films where the aristocracy (and ironically, the villians) of every country are played by Brits? My sis was talking
TV crushes
last week and it got me thinking about my TV crushes. The earliest I can remember was for an actor in a Caramello ad. (Sorry I couldn't find a picture. It was some time ago.) He was rather nice looking, dark-haired guy with no spoken lines. (so I can't be sure what country he was from, but I believe Cadbury's is a British company. So there you go.) His only job as an actor was to enjoy that Caramello bar and damnit, he did!
Current TV crushes include one guy:
Ed Sanders
from Extreme Makeover Home Edition. "What?" I hear you say, "Not Ty-my abs-are-so-chiseled-I'm-probably-gay Pennington?" No, sadly, he does nothing for me. But Ed... dear lord! It's the accent, I'm telling you. And he's married, which is great! (For those who don't know, marriage only enhances a TV crush. It makes the actor appear more sincere and loving, etc, etc, and if they ever leave their wives, ratings drop like spring flowers.)
So is it just me or is there something in the broad range of UK accents that have some sort of magical appeal to US women? And if so, what so?
Labels: entertainers, interactive, journal, love, travel