Seeing the Indians on a Budget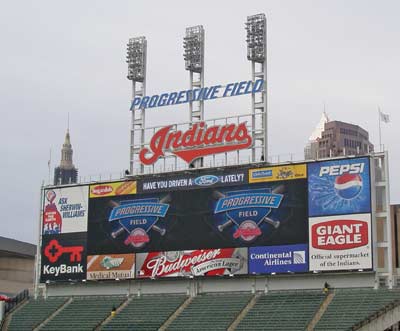 Step one:
win a work-sponsored singing contest; prize is two free tickets to the Indians.
Step three: have supper at your sister's house before hand.
Step four: take a minor set-back at the concession stand when you end up with a lemon-ice, a water, a hotdog, waffle fries, and a beer.
Step five: conveniently forget about step four.
Step six: resist urge to stop in for the last showing of "Dark Knight" at movie theater on the way home.
This is a tried and true method for enjoying the Indians baseball Team at a home game on a budget. Hope that helps you enjoy a fiscal, Cleveland Summer!
(Some great pics Tara took at the Ballpark)